How to make Wet Burritos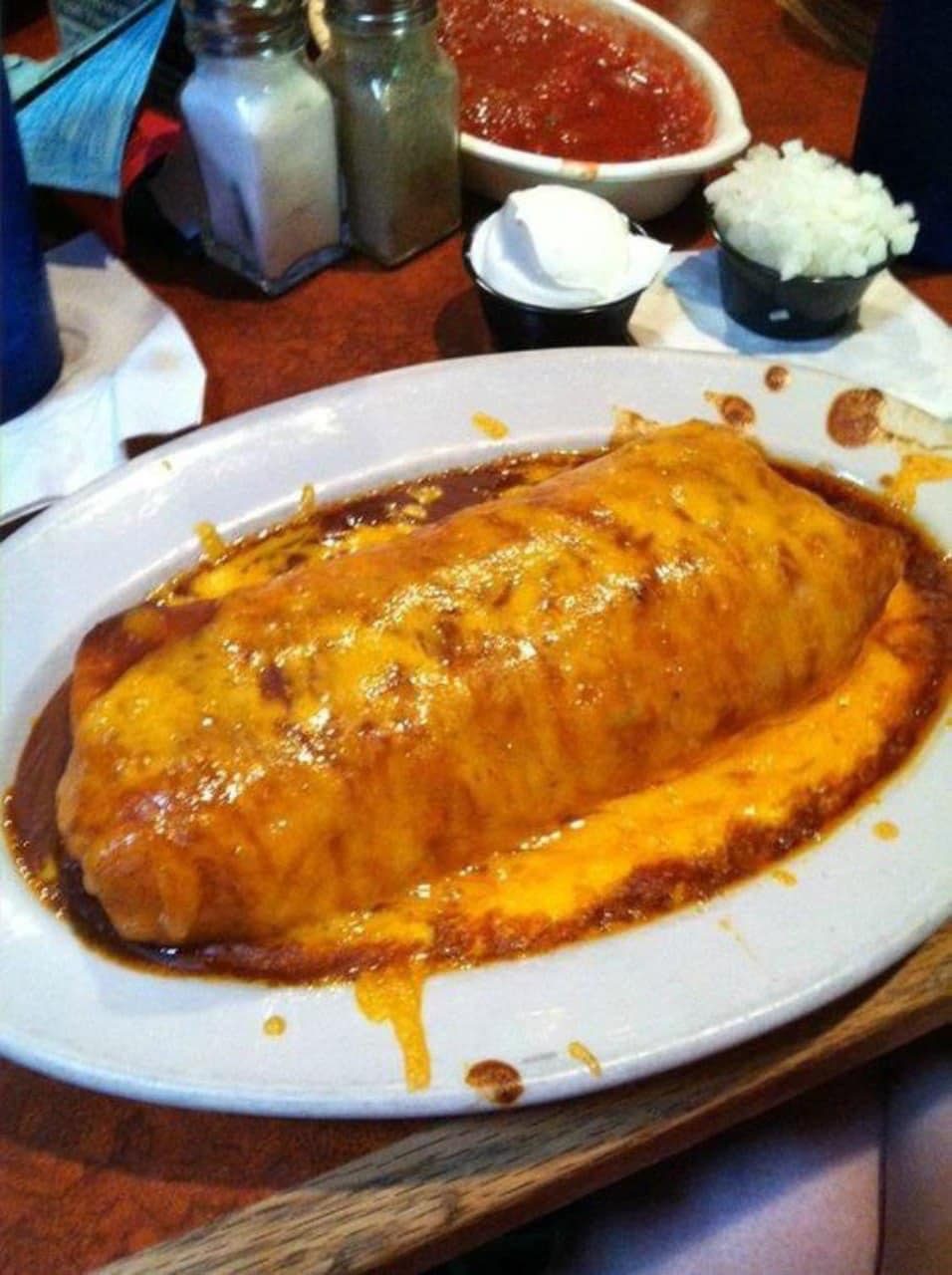 Ingredients :
1 lb. ground beef
1/2 cup onion ; chopped
1 clove garlic ; minced
1/2 tsp cumin
1/4 tsp salt
1/8 tsp pepper
1 can (4.5 oz) diced green chilie peppers
1 can (18 oz) Refried beans
1 can (15 oz) chili without beans
1 can (10.75 oz) Campbell's Tomato Soup
1 can (10 oz) Enchilada sauce
6 whole wheat tortillas
Shredded lettuce
Mexican Chees
Directions :
Brown ground beef. Add onion & cook until translucent.
Drain grease and season with garlic, cumin, salt & pepper.
Stir in green chilies & refried beans until well blended.
Turn off heat & keep warm.
In saucepan, combine chili without beans, tomato soup, and enchilada sauce.
Mix well and combine over medium heat until warm.
Fix burritos with fixings and heat in microwave for 30 seconds.
Enjoy !!
Related Articles