Pork Chops With Onion And Mushroom Gravy
How to make Pork Chops With Onion And Mushroom Gravy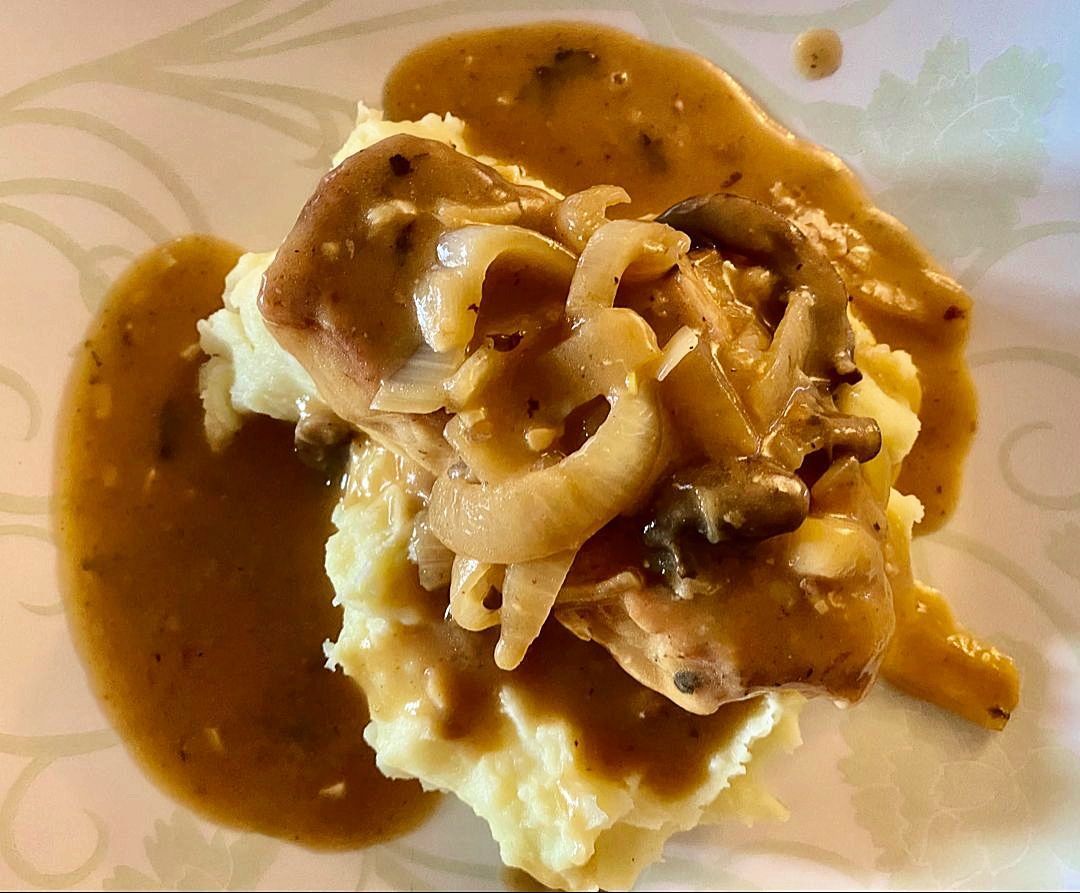 Ingredients
4 center-cut bone-in pork chops, cut 1 to 1 ½ inch thick
1 teaspoon of salt
1 teaspoon of black pepper
1 tablespoon of olive oil
1 large white onion, cut in half, and sliced
8 ounces of mushrooms, sliced
2 tablespoons of butter
2- 3 cloves of minced garlic
2 tablespoon of all-purpose flour
2 cups of chicken broth
Instructions
First, preheat your oven to 350 degrees Fahrenheit
Season both sides of your pork chops with salt and pepper
Heat a heavy, oven-safe skillet over high heat
Sear the pork chops for 3 to 4 minutes on each side. For thicker pork chops (over 1 inch thick), transfer them to a 9 by 13 baking pan to finish cooking in the preheated oven. Cook until the pork chops reach an internal recipe of 145 degrees (about 15 minutes).
To the skillet, add olive oil, onion, and sliced mushrooms. Sauté the mushrooms and onions for 5-7 minutes until soft and translucent.
Add in the garlic and butter and cook for another 60 seconds
Lightly sprinkle the flour into the skillet and stir for about 1 minute until all of the white flecks of flour have disappeared. Add in the 2 cups of chicken broth and bring the skillet to a simmer, stirring the sauce until it thickens.
Once the pork is cooked through, return to skillet. Serve the pork hot, smothered with the onion and mushroom gravy.