Cheesecake Crescent Rolls
How to make Cheesecake Crescent Rolls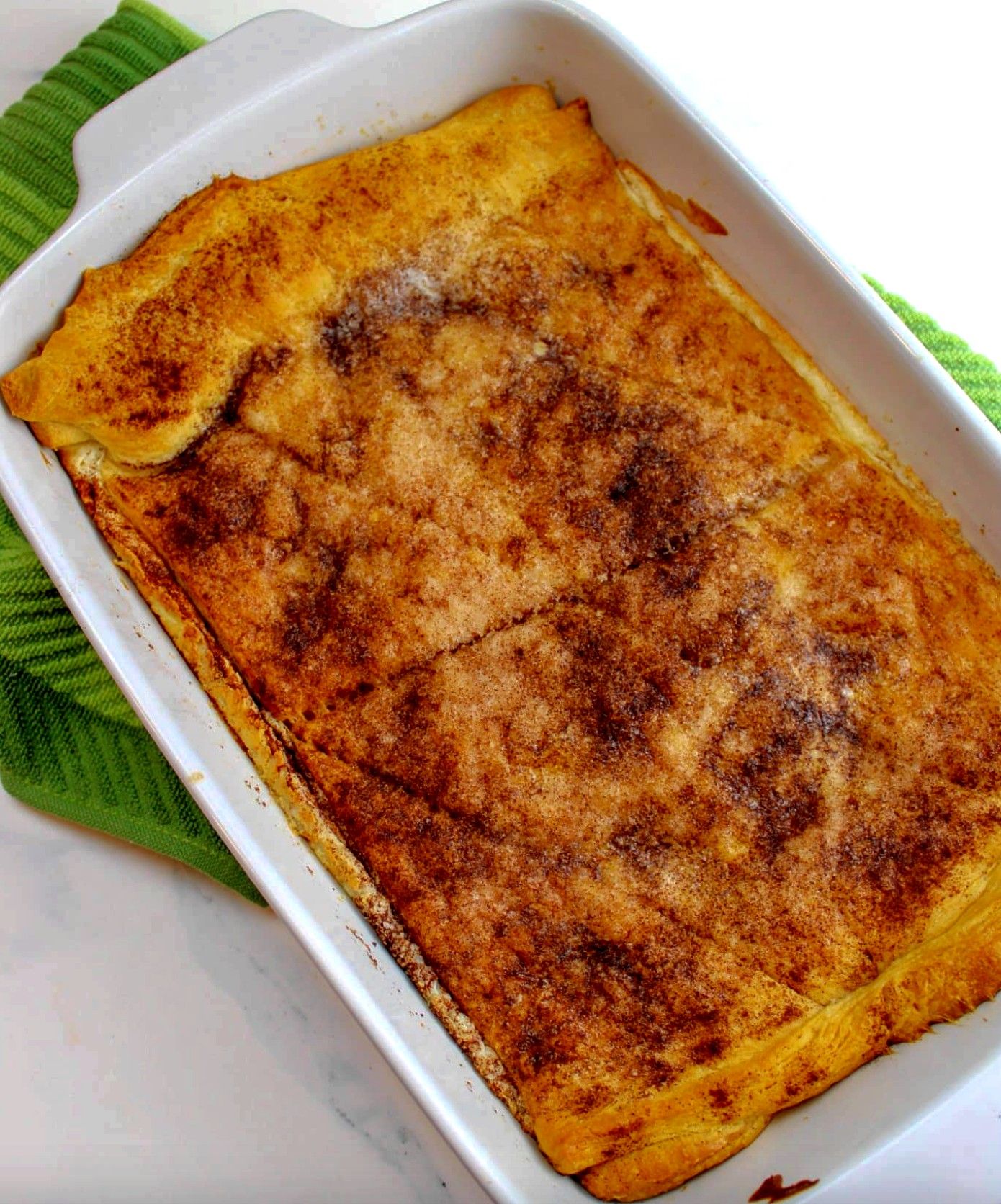 Ingredients
16 ounces cream cheese, softened
2 cans of prepared crescent roll dough
1 cup of granulated sugar
1 ½ tsp vanilla extract
¼ cup of butter, melted
1 tbsp cinnamon
2 tbsp granulated sugar
Instructions
Preheat the oven to 350*
Unroll one can of crescent roll dough and spread it on the bottom of a 9×13 baking pan
Combine the softened cream cheese with 1 cup of sugar and 1 ½ tsp vanilla.
Spread this mix over the layer of crescent roll dough in the pan
Melt the ¼ cup butter and spread over the entire top of the crescent roll dough
Combine the cinnamon with the granulated sugar
Sprinkle this mixture on top of the butter
Bake for 20 to 30 minutes until bubbly and a light golden brown
Remove from the oven and drizzle with honey if you desire.
Enjoy!
Nutrition Information:
SERVING SIZE: 1
Amount Per Serving: CALORIES: 120 | TOTAL FAT: 6g | CHOLESTEROL: 140mg | SUGAR: 14g | PROTEIN: 8g