How to make Barbecue Shrimp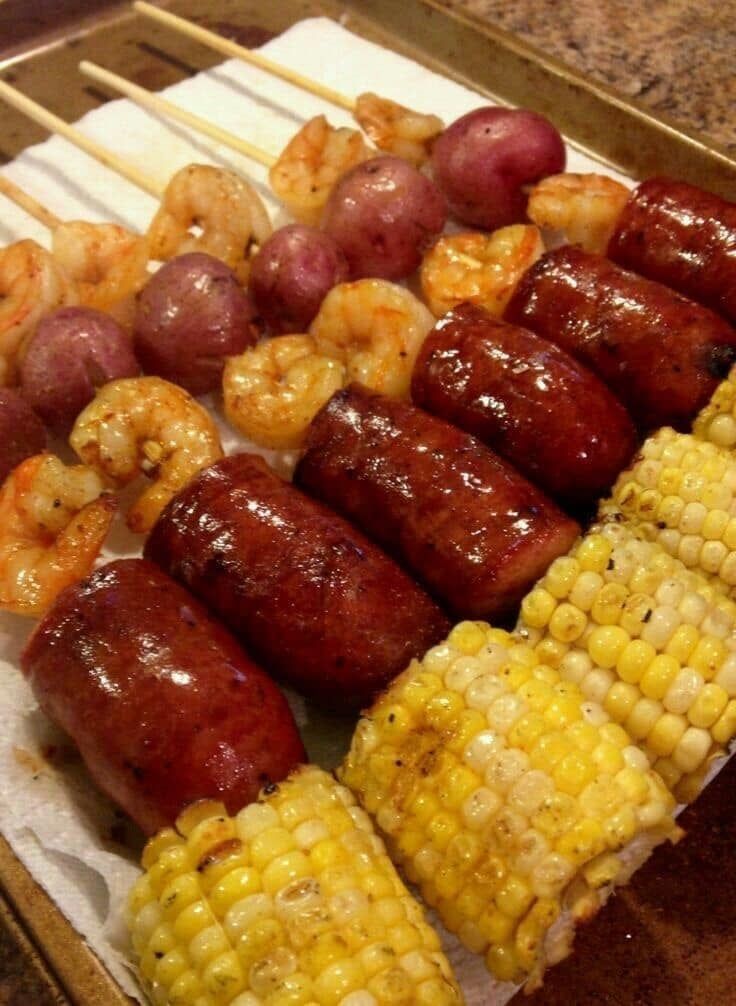 Ingredients:
3 ears sweet corn on the cob, cut into 3 or 4 inch pieces
1 pound of baby red potatoes
6 Andouille Sausages sliced into equal sized pieces
1 pound shrimp, peeled and deveined
½ cup of butter
Mixed spices: suggested include: black pepper, bay leaf, paprika, red pepper, cloves, nutmeg, cardamom and ginger.
4 tsp tabasco sauce
Instructions:
Boil the potatoes in lightly salted water until they are soft
In alternating sequence, place corn, potato, sausage and shrimp on the skewers
In a small bowl combine the melted butter, spices and tabasco sauce
Lightly brush the shrimp, potatoes, corn and sausages with the butter mix.
Place on grill and cook, continuously turn so that the corn does not burn and the shrimp does not overcook.
Total grill time is roughly 8 minutes.
Serve with additional sauce and sliced lemons
Enjoy!