Easy Sausage Balls Recipe
How to make Easy Sausage Balls Recipe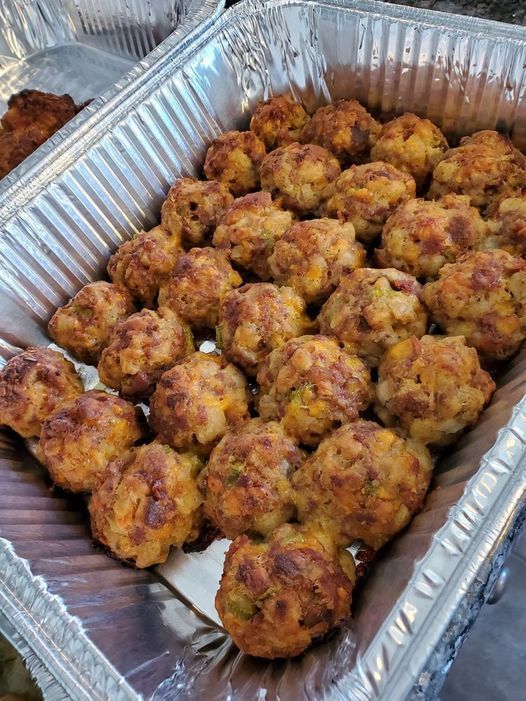 Ingredients
1 pound ground sausage, uncooked
½ cup Parmesan Cheese, grated
16 ounces Cheddar Cheese, shredded
½ cup milk
½ tsp dried rosemary leaves
1 ½ tsp parsley, chopped
3 cups Bisquick mix
Dipping Sauces:
Barbecue
Ranch
Chili Sauce
Buffalo Sauce
Instructions
Preheat the oven to 350*
Lightly grease or use a nonstick spray coating on the bottom of a sheet cake pan, 15x10x1
In a large bowl combine the ground sausage, the Bisquick, the rosemary, Parmesan Cheese, Cheddar Cheese, parsley and the milk
Using a wooden spoon or your hands combine and mix these ingredients very well
Using a cookie scoop or your hands, form one inch balls from the mixture
Line the sausage balls on the prepared tray, until all the mixture is used
Bake for 20 to 25 minutes until browned.
Immediately remove from the sheet pan and place on a serving platter or in a serving bowl.
Place bowls of various dipping sauces around the platter, and place a toothpick holder with large picks for guests to use to poke the meatballs with
Serve hot with the sauces
Enjoy!