Creamy Cucumber Salad Recipe
How to make Creamy Cucumber Salad Recipe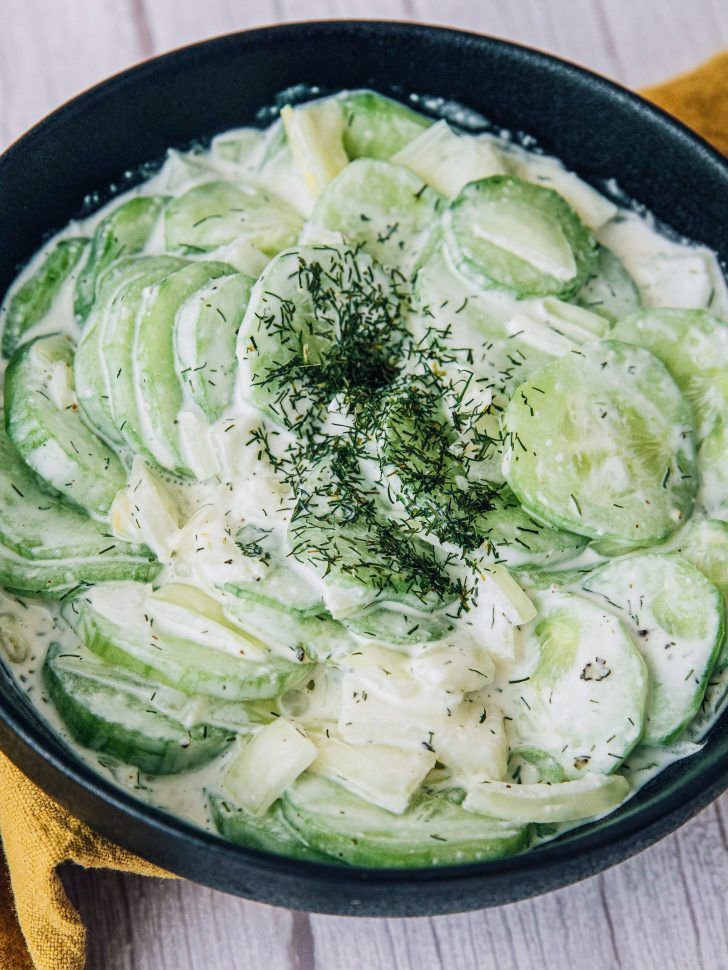 Ingredients:
2 thinly sliced English cucumbers
1 tablespoon salt
1 thinly sliced Vidalia onion or other sweet variety
1½ cups mayonnaise
1 teaspoon ground black pepper
2 tablespoons vinegar
1 teaspoon dried dill weed
1 tablespoon white sugar
1 teaspoon garlic powder
Instructions:
Put the cucumbers in a bowl with the salt and onion.
Stir, cover with plastic wrap and leave it to sit for half an hour.
Pour the cucumber mixture into a colander and let it sit over the sink for another half an hour to drain.
Transfer the cucumber mixture into a bowl.
Whisk the mayo, vinegar, dill weed, sugar, black pepper, and garlic powder.
Pour the dressing over the cucumber mixture and stir to coat.
Cover the bowl with plastic wrap, chill for 2 hours, then serve.